FKM or FPM Rubber Sheet Factory (Fluoro Elastomer rubber (Viton®) ) -- China Rubber Sheet Producer
Beijing Dewei Rubber & Plastic Products Co., Ltd is  a leading Chinese FPM/FKM Rubber Sheeting producer. Besides quality control measurements other manufacturers had invested, we have strict tolerance control on thickness by three points laser measuring instruments in our production. Ours Products are fully compliant to REACH, ROHS and PAH standards.
We highly respect the ISO 9001 quality system  requirements and keep improving our QC throughout our production. All production procedures are traceable in our factories. Our products are on high end market for precision sealing industry.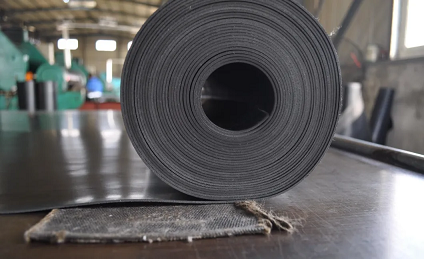 Viton™  Rubber Sheet  (FPM FKM) has a powerful resistance to aggressive fuels , oils ,chemicals & lubricants.  It has outstanding performance in very hot and extreme corrosive environments.  (Viton® is owned by DuPont) 
Fluoro Elastomer rubber or FKM is based on hexa-fluoropropylene vinyl-idene fluoride. The polymer has high resistance to heat with a temperature range of -40° C to + 250° C.
It has also a good flame resistance and is usually self-extinguishing. FKM's have excellent resistance to oxygen, ozone and natural weathering and also have outstanding resistance to compression, especially at elevated temperatures.
Its resistance to most solvents and chemicals give long service life as it has excellent resistance against hydrocarbons, aliphatic, aromatic and chlorinated chemicals and resistance to acids and alkalis including oxidants. However, they have poor performance against ethers, ketones and bases.

Note: Actually most of times our tear resistance of FPM rubber sheet is as high as about 27N/mm which is much higher than we wrote above as 18N/mm.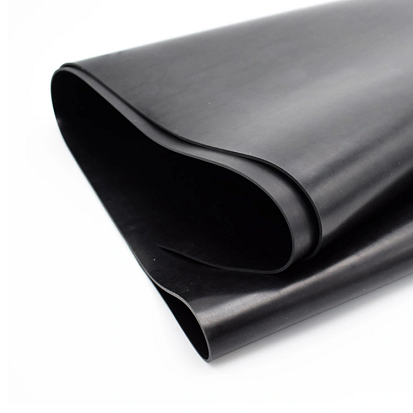 We supply FKM/FPM Sheet material and Rod material, other molding products can be made as per your drawings.
Question: Why are the rubber sheets you received is harder than you ordered from some Chinese companies. 
Answer: Some producers produce rubber sheets with very high temperature and high speed rotocurer rotation, so that they can get high productivity. However, the rubber sheet hardness will increase or decrease after some time. the short vulcanization time gives qualified hardness when the rubber is produced, but the inside of the rubber sheet is over vulcanised or less vulcanised, depending on the thickness of the rubber sheet. when these rubber sheets are packed, it will continue the vulcanisation in transportation or storage. normally the rubber gets harder than specified.
Question: If China can produce FPM or FKM rubber material like VITON?
Answer: Yes, China had been producing FPM/FKM rubber for many years. Chinese Fluoru Elastomer producers mainly produce FKM/FPM number #1. #2, #3.  the 90% of the current capacity of FKM rubber is number #2 which is equivalent to VITON A. FKM/FPM number 3 is equivalent to VITON B.  so we can supply both grade A and grade B FKM/FPM rubber sheet. 
Question: can you provide material certificate?
Answer: Yes, we will provide raw material certificate from our suppliers and the product certificate by our inhouse test lab. Actually most of times our tear resistance of FPM rubber sheet is as high as about 27N/mm which is much higher than we wrote above as 18N/mm. it is written 18 to ensure the minimum requirement is achieved.
Question: what is the package of rubber sheet?
Answer: Our rubber sheet is in rolls and packed by plastic bags. we will put label on each roll to describe the product name, PO number, Size. if requested, we put barcode and weight information warning notice on the label. rolls will be packed on pallets. A label with packing details will be put on each pallet, well, PO number, quantity of each type of rubber will be put on to ease your future counting and warehouse management.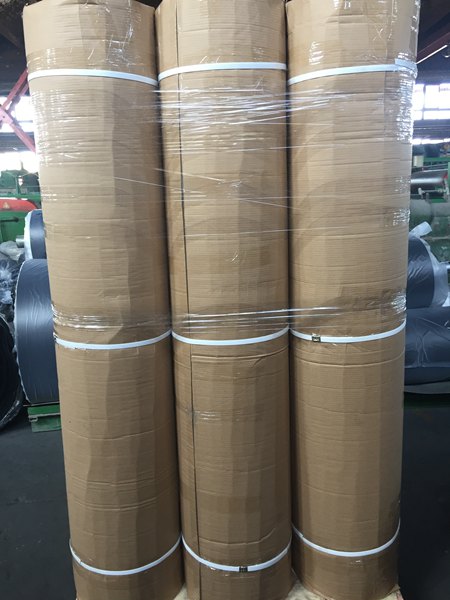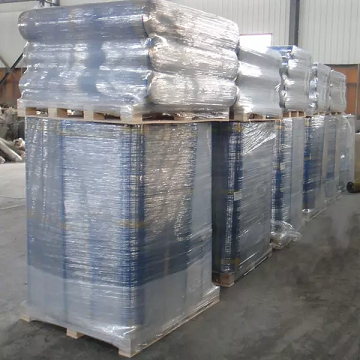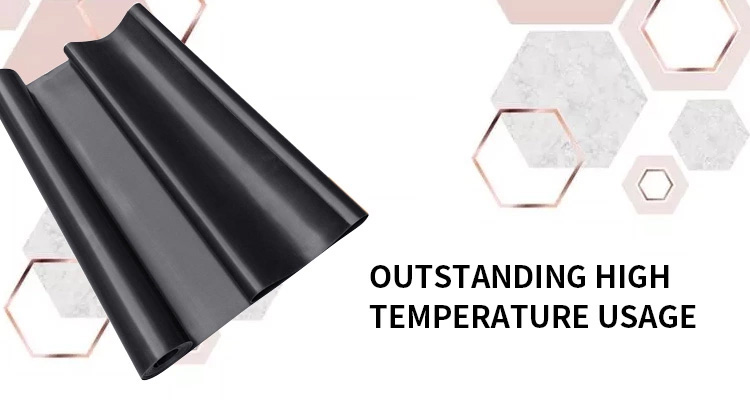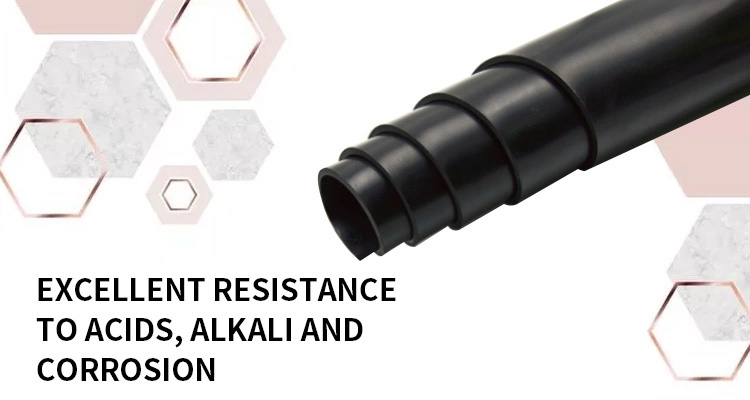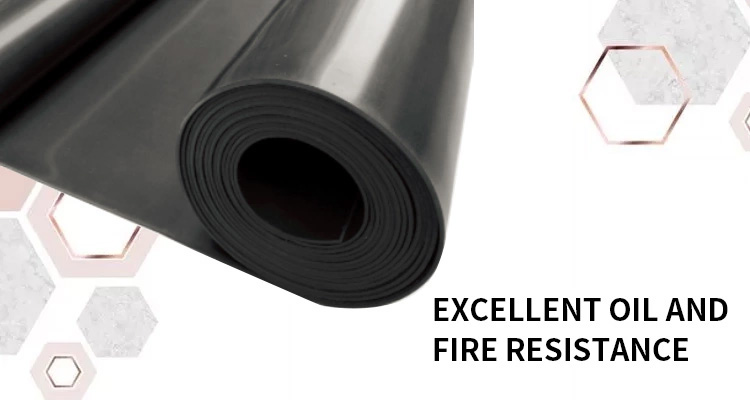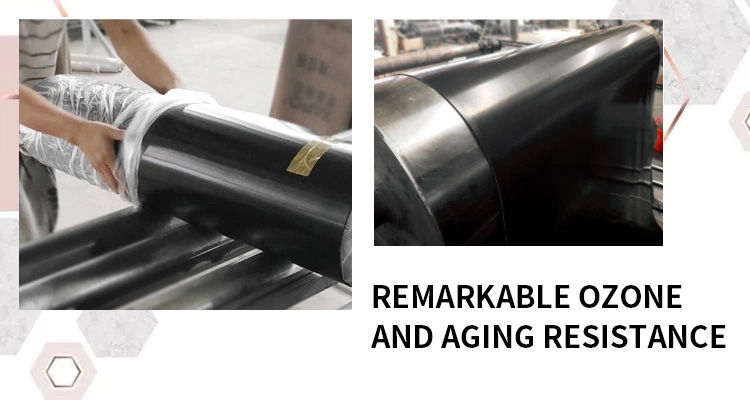 Knowledge of FKM/FPM rubber
tag: #WhatisFKMRubber, #Fluoroelastomer Rubber, #FKM, #Viton, #FPM
What is FKM?
Fluroelastomer or FKM is a copolymers or terpolymers of tetrafluoroethylene (TFE), vinylidene fluoride (VDF) and hexafluoropropylene (HFP), hexafluoropropylene (HFP) and vinylidene fluoride (VDF or VF2) and perfluoromethylvinylether (PMVE). FKM rubber provides extraordinary levels of resistance to chemicals, heat and oil, while providing useful service life above 200°C. FKM are not a single entity but a family of fluoropolymer rubbers. the grade and properties varied from the content assortment of above copolymers. Fluoroelastomers or FKM (sometimes also referred to as FKM Viton) can be classified by their fluorine content, 66%, 68%, & 70% respectively. This means that FKM rubber having higher fluorine content, have increasing fluids resistance derived from increasing fluorine levels. Since DuPont was the first company to really market this material, its brand name Viton® has become the most commonly associated name with FKM.
Why FPM or FKM rubber has excellent performance in almost all conditions?
Majority of synthetic rubbers are composed of long chains of carbon and hydrogen atoms. These rubbers are prone to swelling upon exposure to oil and have a limited temperature range. What's more, they break down over time with UV exposure (through sunlight). When fluorine is added to synthetic rubbers, it bonds tightly to the carbon atoms and makes the compound more resistant to other compounds while providing tremendous flexibility. This changes the properties of the material and makes FKM the high-performance rubber compound that is crucial to many applications.
FKM Viton
Viton® is a registered trademark for fluroelastomer by DuPont Performance Elastomers L.L.C. This fluoroelastomer- FKM Viton- was introduced in 1957 to meet the requirements in the aerospace industry for a high-performance elastomer. The use of Viton® has spread quickly to many other industries, including the automotive, appliance and chemical industries, fluid power. Viton® is the most specified fluoroelastomer, well known for its excellent heat resistance, excellent resistance to aggressive fuels and chemicals. This popular FKM Viton fluroelastomer has worldwide ISO 9000 and ISO/TS 16949 registration.
Following is a fact sheet which can help you make the right material choice for fluoroelastomers:
A or E Form of FKM
It is the oldest and one of the most common elastomers amongst the FKMs product line. These most often have a fluorine content upto 66% and are supplied for the common aerospace specifications. The A or E type show low compression set with non-resistance to flex fuels having high-levels of alcohol or MBTE. Also, these grades are known to be the general purpose FKMs. `
B Form of FKM
B form of FKM was basically developed to increase the fluorine content so as to provide better fluid resistance against acids and flex fuels as compared to A or E types. These comprise of 67% of fluorine content and are used in situations where resistance against flex fuels with alcohol or MTBE is required.
fluoroelastomers sealing fkm sealing
GF or F Form of FKM
It is an extended wing of B form of FKM along with increased fluorine content for better fuel and solvent resistance. With 70% fluorine content, these are extensively used in agricultural sector where strong chemicals are used on a daily basis.
GLT Form of FKM
This type was developed to improvise the low temperature flexibility in comparison to age old A or E type FKMs. The flexibility of low temperature generally reaches 40 degree Fahrenheit. These comprise of 65% of fluorine content and are unfit for aggressive solvents or flex fuels.
GFLT Form of FKM
GFLT form of FKM is appropriate for flex fuel applications as these have 68% of fluorine content and 35 degree Fahrenheit of rating.
Properties of Fluoroelastomers (FKM)
1. Fluoroelastomers have excellent resistance to chemical attack by oxidation, by acids and by fuels.
2. They also have good oil resistance.
3. They have limited resistance to steam, methanol, hot water, and other highly polar fluids.
4. The outstanding heat stability and excellent oil resistance are due to the high ratio of fluorine to hydrogen, the strength of the carbon-fluorine bond, and the absence of unsaturation.
The latest FKM polymers have a much broader fluids resistance profile than standard fluoroelastomers. They are able to withstand strong bases and ketones as well as aromatic hydrocarbons, oils, acids, and steam. Peroxide cured fluoroelastomers have inherently better water, steam, and acid resistance.
FKM Applications
FKM provides premium, long-term reliability even in harsh environments. A list of its applications is given below:
Aerospace: O-ring seals in fuels, lubricants, Valve stem seals, Fuel hoses, Fuel Injector O-rings, In tank and quick connect, Flue duct exp. Joints, Valve liners, Roll covers, Sheet stock/cut gaskets etc.
Automotive: Shaft seals, Check valve balls, Diaphragms, Military flare binders, Electrical connectors, Tire valve stem seals, Clips for jet engines, Lathe cut gaskets etc.
Industrial: Hydraulic o-ring seals and hydraulic systems, Manifold gaskets, Fuel tank bladders, Firewall seals, Engine lube siphon hose fuel system seals, Gaskets (valve & manifold) etc.
Conclusion
FKM is of high value in use as a class of synthetic rubber which provides extraordinary levels of resistance to chemicals, oil and heat. This type of rubber can be fabricated into seals, o-rings, and hoses for a variety of high performance applications in the automotive, aerospace, and petrochemical industries.
What is the latest FKM/FPM elastomer available in the market?
The latest developments regarding fluorocarbon polymer technology has offered a number of possibilities for the seal designers. Fluorocarbons are now available with much more resistance against chemicals and temperature, have a lower volume swell and various other advantages that render them perfect in extreme sealing conditions. Though one needs to be careful while choosing the fluorocarbon for specific sealing applications.
FFKM is the abbreviated name of a popular synthetic rubber, Perfluoroelastomers. FFKM or Perfluoroelastomer is the complete fluorizating rubber, FFKM and fluorizating plastic (the PTFE teflon). The trade name of FFKM is VITON. FFKM is widely used in the most dangerous and strict technique environment for sealing.
Properties of FFKM
FFKM is known to have outstanding heat-resisting properties. Considering the various anti-chemical properties and compounds like strong acid, strong alkali, ketones, oxidant, fuel, acid, alkali and so on, where the common fluorizating rubber is unable to withstand, FFKM is used and it displays remarkable stability, and excellent tolerance to all chemicals. Moreover, FFKM also can maintain the elastic property of the rubber under 300 degree C high temperature.
When FFKM rubber is applied to seal products in the the medicine, the semiconductor, and the chemical industry, it can
Increase seal life

Decrease service cost

Reduce the pollution degree
FFKM performance and application of FFKM rubber
These help in attaining the best elastic effect through the adjustment of material ingredient. As per needs, the FFKM products are used in O ring, V ring, plate and stick and other shapes. Molding can also be done with metal when necessary.
Protect Environment
Compared to other types of rubber product, FFKM product has more durability and a more outstanding chemical performance. This helps in reducing chemical leakage produced by the seal failure to a great extent. With more and more attention given to even a slight chemical leakage and the volatile emissions, FFKM rubber is widely used in various industrial applications. FFKM can reduce pollution and conform to the environmental protection laws and regulations.
Prevent Pollution
The FFKM product can prevent the pollution and there is purity in the production process due to various reasons:
Slow down the speed of aging in the corrosive chemical environment.

Even under the hot temperature conditions, the sealing ability is maintained.

The ingredients in the rubber are pure. They are not dissolved in the medium.

The outgassing rate of the vacuum seal is very low.

The purity of FFKM rubber conforms to the harsh FDA standard.

Reduced Maintenance Cost and Enhanced Efficiency
The FFKM product has the homogeneity, no seepage, and pinhole on the surface. Besides the outstanding heat-resisting and anti-chemical performance, the properties like homogeneity, no seepage enhance sealing property, increases the movement cycle, and decrease the maintenance cost effectively. The persistent effective and durable life of FFKM product can reduce the accidental down time. It can expand the use rate and the optimize the equipment's performance. FFKM product can help improve technique stability and increase the operating time of the equipment, which serve as the biggest benefit for the user.