Beijing Dewei Rubber & Plastic Products Co., Ltd is a leading Chinese Rubber sheeting and matting producer. We provide most  types of rubber sheets in high quality for European market and multiple patterns and designs for our clients in the industry. Our quality and manufacturing procedures are strictly in accordance with ISO 9001:2008, ISO 14001:2004 and extensive R&D facilities are available to find new products and materials to meet the needs of our customers.
Ours Products are fully compliant to REACH, ROHS and PAH standards.
Rubber sheeting is required to perform over a wide range of applications and conditions. Many of our sheetings are commonly used for rubber gasket materials. Our rubber sheetings are available in a range of thicknesses and can be supplied in roll and sheet form. Our Company can convert all grades of rubber sheeting into gaskets, strips, cut profiles and rubber sleeves to your exact requirements. A self adhesive backing can also be applied upon request.
Our Company offers an extensive line of high quality rubber sheets and mats for an innumerable amount of applications. On the product page you will find matting solutions which promotes safety, comfort, cleanliness and helps protect and extend flooring life.
Apartment buildings, malls, factories, hospitals, hotels, laboratories, laundries, locker rooms, country clubs, office buildings, retail establishments, military installations, utility plants, restaurants, supermarkets and skating rinks all have one thing in common - the need to provide a safe and comfortable medium for tenants, customers, employees, patients, guests, or members to walk on or to work on.
We stock a substantial range of floorings in rolls, mats and tiles. we can read your CAD drawings and develop a mattress for your special application.
> Anti-Fatigue Matting  > Rubber Matting > Electrical Safety Matting > Modular Flooring and Tiles > Entrance Mats  > Anti-Slip Flooring > Anti-Slip Floor Tape > PVC Flooring > Regupol > Sports and Leisure Matting
Fine Groove Matting    |    Checker Plate Matting    | Electrical Conductive Matting
Broad Groove Matting   |    Animal / Stable Matting  | Pyramid / Diamond Matting
Round Stud Matting     |    Herringbone Matting      |  Electrical Resistive BS 921 Matting  
Available in standard, oil, fire resistant grades - colours available.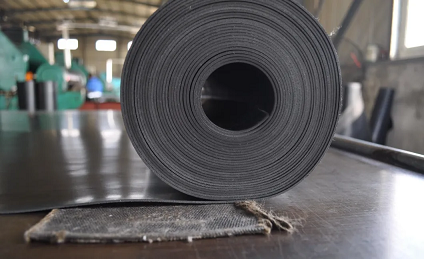 All the rubber sheets and matting can be produced in NR/SBR, Natural Rubber, EPDM, Nitrile, Neoprene for special purpose and application. We provide OEM service and custom assigned colors are available; in this case you may need to provide us the pantone color code.
The wide rubber sheeting range 
We offer wide rubber sheeting range for our clients, and at the same time, we are specialists in developing new products for specific application of client's needs. In our rubber sheeting range you will always find the good solution for your needs in industrial environments.
Suitable for most uses and extraordinarily tough in all applications (fire resistant, low smoke emission, dielectric strength or anti-stactic properties, resistant to oil or hydrocarbons…)
Wear Resistant Rubber Sheeting
Wide range of wear and impact resistant rubber sheeting for the mining and quarrying industries and other purposes that helps solve abrasion wear problems, mechanical impact damages, erosion or corrosion.
With the advantage of more than 20 years' experience on production and quality management,  all the production procedures comply with our requirement and all rubber sheets would be inspected and approved before shipment.