Why we can help you grow your business?
Chinese top Rubber Sheet and Rubber Matting producer and Supplier 2023
Who Are We?
We are a professional supplier and exporter of high quality rubber and plastic products with reasonable price in China Since 1990.
What We supply?
We supply all kinds of industrial rubber and engineering plastic products with good services and reasonable competitive price. We design, produce and export various types of rubber & plastic products including Rubber Sheeting, such as NR 40 Abrasion Resistant Natural Rubber Sheet, FKM or FPM Rubber Sheet  (Fluoro Elastomer rubber (Viton®) ), FDA 21 CFR 177.2600 EPDM NBR SBR Neoprene rubber sheets, Rubber Matting such as round stud Rubber Runner Matting rolls, Corrugated Fine Ribbed Rubber Runner Matting rolls, Honeycomb Perforated Rubber Anti-Fatigue Mats and Anti-skid matting, China long rolls of Heavy Duty UTE TRAY Rubber Mats,  rubber mountings, rubber profiles, plastic products etc.
We also supply custom-made according to the buyer's requests and drawings. We are sticking and developing the advanced technologies and products in order to meet the gradually aroused new demands and markets on the lines of industrial seal, chemical, engineering, mechanical, electronics, automobile, construction, pharmaceutical etc. We are adopting advanced technologies and equipment, try to gather, control and keep the prominent & excellent engineers, resources, technology and factories in China.
We can help you source the products you need in China and control the purchase quality with efficiency and experts, integrated like your extension office in China.
What are the differences of our products?
1. We have online AGC (auto gauge control) system to control the rubber sheeting thickness, auto trimming online.
2. All materials had been carefully chosen for healthy and safety purpose of our workers and users
3. All incoming raw materials and semi-finished sheets had to be magnet screened to pick out the metal parts before vulcanization process, Less risk on damage your tooling in stamping process.
4. Specification and Dimension on The Customer's Request. Rich experience on packaging and loading. 
5. The Test Methods Corresponding with ISO, BS, DIN, MIL and ASTM Standard.
6. Special Formula Development for your application and cost control. 
7. We stand with you all the time to help you grow by our quality control and improving service.
Why don't we produce in Beijing?
Due to the environmental restriction policies, we invested in our shareholding factories outside of Beijing. our factories are all highly professional manufacturers who had been working with us for over fifteen years and the leaders in the industry. Our advanced staffs and engineers persistently researching and supply the premium quality, competitive price as well as considerate after-sale services. Our sales network and clients have extend to more than 50 countries covering South East Asia, North America, South America, Europe, Oceania, Africa, Middle East and other regions throughout the world.
What's our capability?
Our product range is flexible and varied from commercial grade, economy grade and premium grade by ASTM, ISO, MIL, JIS, DIN, BS standards or under the different requests and drawings from the buyer. our lead time can be 15 days to 45 days depending on products. All products meet REACH and RoHs regulations. Tests reports by our inhouse lab and SGS are available when you ask for.
What's our Quality Control?
Our production is strictly made by ISO and all products are traceable from raw material to finish and packing. We have well equipped test lab to fulfill the quality control requirement.
            test center entrance               tensile/elongation tester           Chemical test                 compound curing property test               Chemical Lab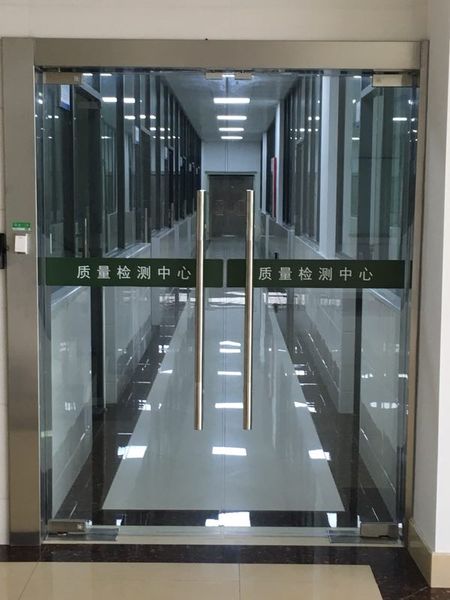 Chemical Test            compound-Vulcanization analyzer     Weather and heat aging test box             abrasion tester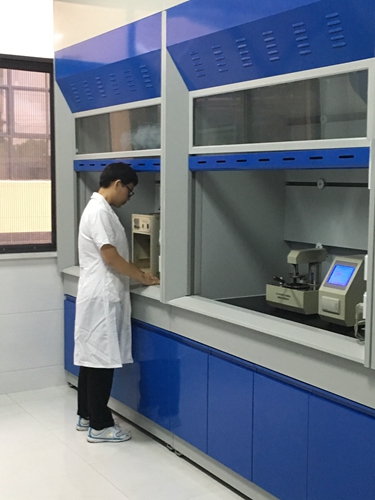 NOTE: Besides these big equipment, we have online live electrical test facility when we produce EN BS 921 electrical insulation mats and EN BS 61111:2009 CLASS 0 AND CLASS 1 mats. To ease the cost pressure of clients, we have different quality of BS EN 61111 mats for your choice. in some cases, our clients only want dielectrical property of the mats, such we provide economic formula mats. In some case, they need better resistant to oil and chemical, we provide EPDM blended formula for your cost and performance balance. In some high end and strict application, we provide premium pure EPDM mats for your use, which is fully comply to BS EN 61111. CLICK TO FIND OUR ELECTRICAL INSULATION MATS DATA SHEET
If the pandemic limitation affects your business? 
We had survived in Covid pandemic period with sable production and supply. Our team in Nanjing had done a great job in production and delivered on time for all clients in last 3 years.
Our production base is in Nanjing as the chemical related industries were limited in Beijing from 2013 and our production base had moved out of Beijing from 2015. All go well like normal in workshop. We did not see delay yet at the moment on all our on going productions.