UTE Rubber Matting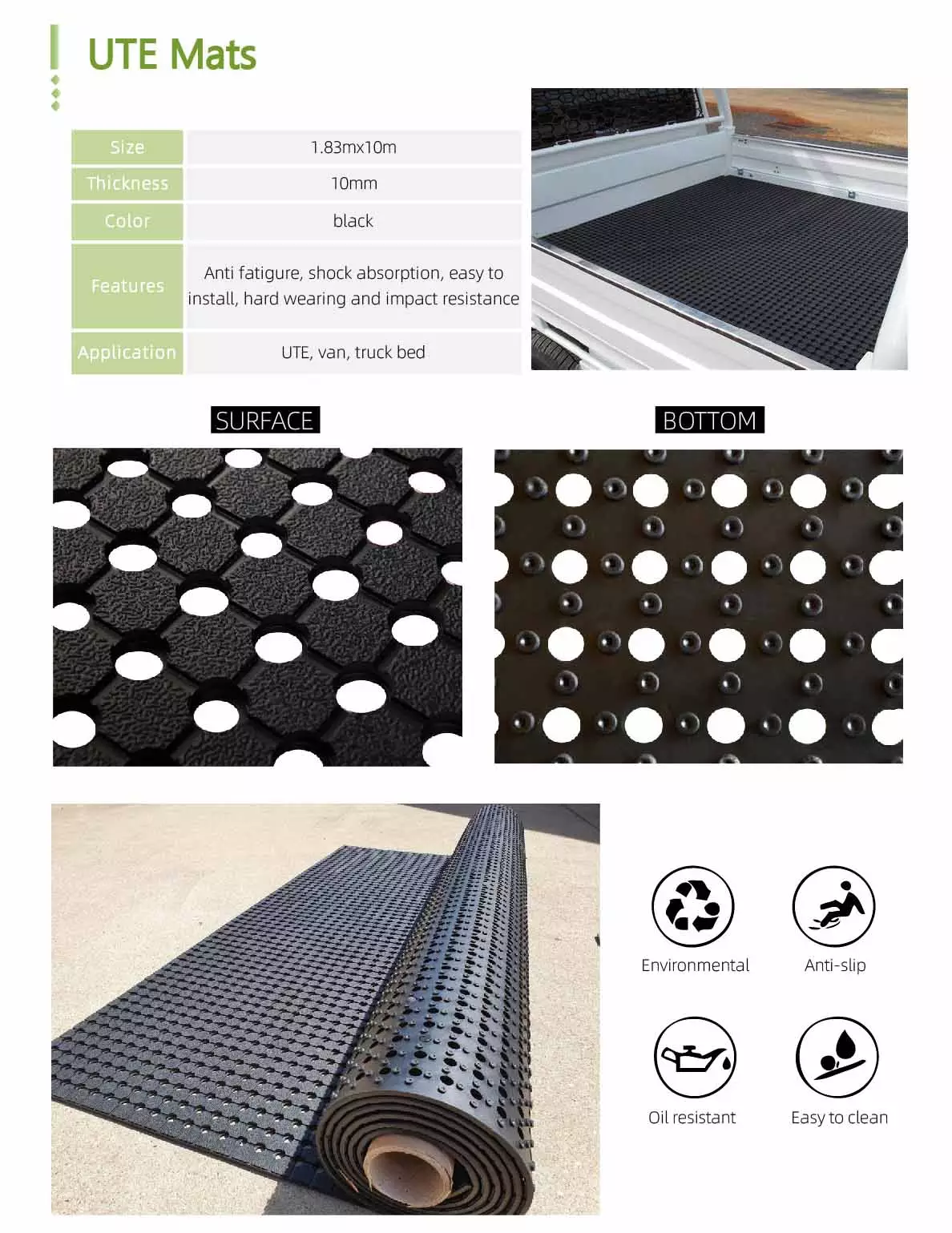 China Ute Tray Liner Rubber Roll Mat, Car Non Slip Van Rubber Mat.
The versatile Rubber Utility Mat from Beijing Dewei Rubber is a hard wearing, heavy duty rubber mat suitable for a variety of uses.  its studded back and drainage holes allows the mat to breathe and reduces the risk of corrosion of the surface underneath. The honeycomb design keeps the place clean and not trap moisture, preventing rust in trays and metal flooring.
Moreover, it can also be used as an anti-fatigue mat, perfect for workshop floors. you can choose if it is drainage holes available or not. it means this mat has two versions, one is with holes, and the other is without holes.
Best of all, rubber is easy to clean, maintain and trim to fit.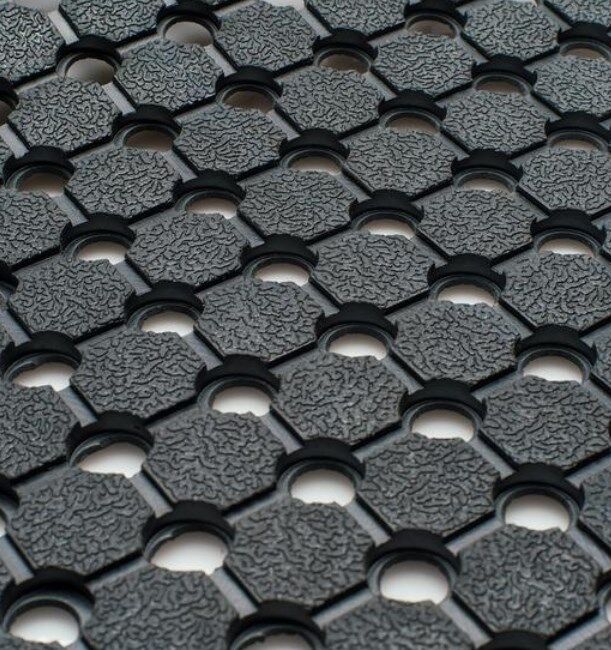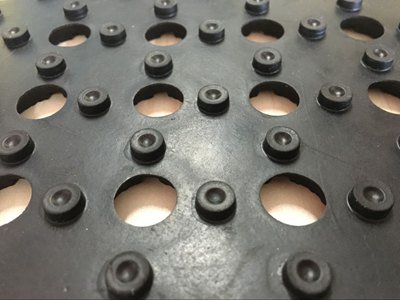 You can have this mat without drainage holes like below, the holes are punched after the rubber mat is produced from rotocurer machine.
 
Features
Hard wearing, heavy duty rubber will protect your valuable tray or flat deck

Eliminate noise and vibration from the rear of your Ute or Van.

Honeycomb design allows air circulation helping to prevent tray rusting

Non-slip underside & oil spill resistant, Rip resistant material.

Maximum U.V. protection.

Non-slip rubber surface helps your load stay put.

Easy to clean, maintain & trim to fit
Applications: 
Ideal for UTEs, trucks, vans & trailers

Can be used for workshop floors to reduce fatigue
Dimension & Sizes Available 
rolls of runners size: 1830mm x 10mm x 10 meters    /   10mmx0.915mx10m 

pieces sizes: can be cut to sizes you want
FAQ
1. How is your UTE mat produced?
Our UTE mat is made from rotocurer which is continuous production. the continuous rolls would have uniform quality on each millimeter when the rubber goes through the big heating drum. The mat is produced without holes and it is a perfect waterproof and antifatigue workplace mats in long runs. after that, the rubber roll is put on punching machine and the holes are punched by PC controlled machine.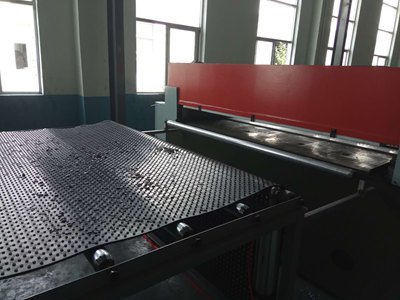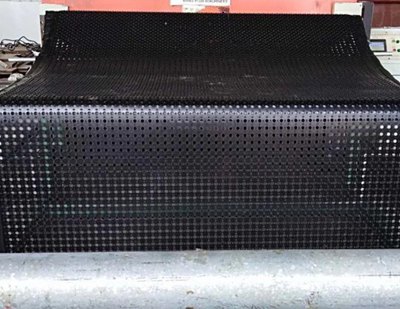 2. what is the package of the UTE mat and loading quantity?
Our UTE mat is in rolls of 10 meters and packed by plastic bags. we will put label on each roll to describe the product name, PO number, Size. if requested, we put barcode and weight information warning notice on the label. rolls will be packed on pallets. A label with packing details will be put on each pallet, well, PO number, quantity of each type of rubber will be put on to ease your future counting and warehouse management.
90 rolls of pallet packed rubber in one 20 feet container. 9 rolls per pallets, 10 pallets FCL. Pallet cost is USD13/pc.
130 rolls can be loaded in one 20 feet container without pallet packing.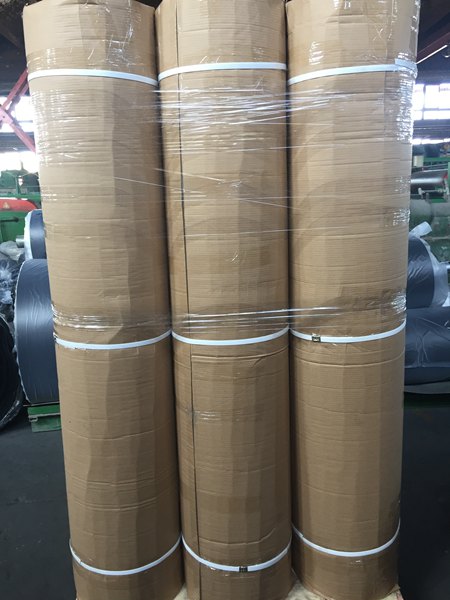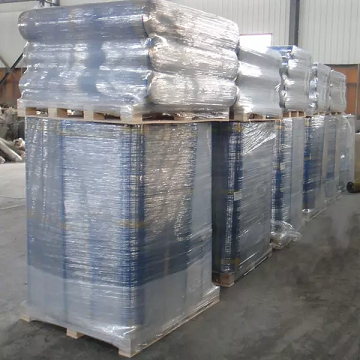 3. How to cut the UTE mat easily?
 Like all rubber sheeting, a utility knife and some water will help the cutting. it is better get help from the place where you buy the UTE rubber mat, they will help you do the job Here is a good source to learn more. https://www.wikihow.com/Cut-Rubber-Mats